Patient care and cost containment are of paramount importance in the healthcare industry. Sharp offers a wide array of high technology products that can be used in hospital reception areas, patient rooms, administrative offices, and teaching environments. Recognized as one of the leaders in document
security, Sharp MFPs help ensure patient records are kept secure.
Sharp AQUOS BOARD® interactive display systems offer a complete digital solution for collaborative meetings, presentations, video conferencing, live data and interactive digital signage in a corporate setting. With this solution, healthcare organizations can communicate, collaborate and disseminate information in real-time, globally.
Scan clinical documents, patient records and more with intelligent routing to popular document management systems.
Maintain tighter document security with powerful access control and confidential printing features. The Color Advanced series are also compatible with popular print release and management applications, such as PaperCut MF and YSoft, SafeQ, as well as Kayleigh job accounting software.
Gain convenient, secure access to printing from mobile devices, such as tablets and smartphones. Sharp can also help healthcare providers adopt Bring Your Own Device (BYOD) initiatives through innovative applications and support for popular mobile platforms and operating systems.
Enhanced security features help protect confidential information and meet regulatory requirements such as HIPAA. Sharp's convenient End-of-Lease feature can also erase all data and personal information from the device at time of trade-in.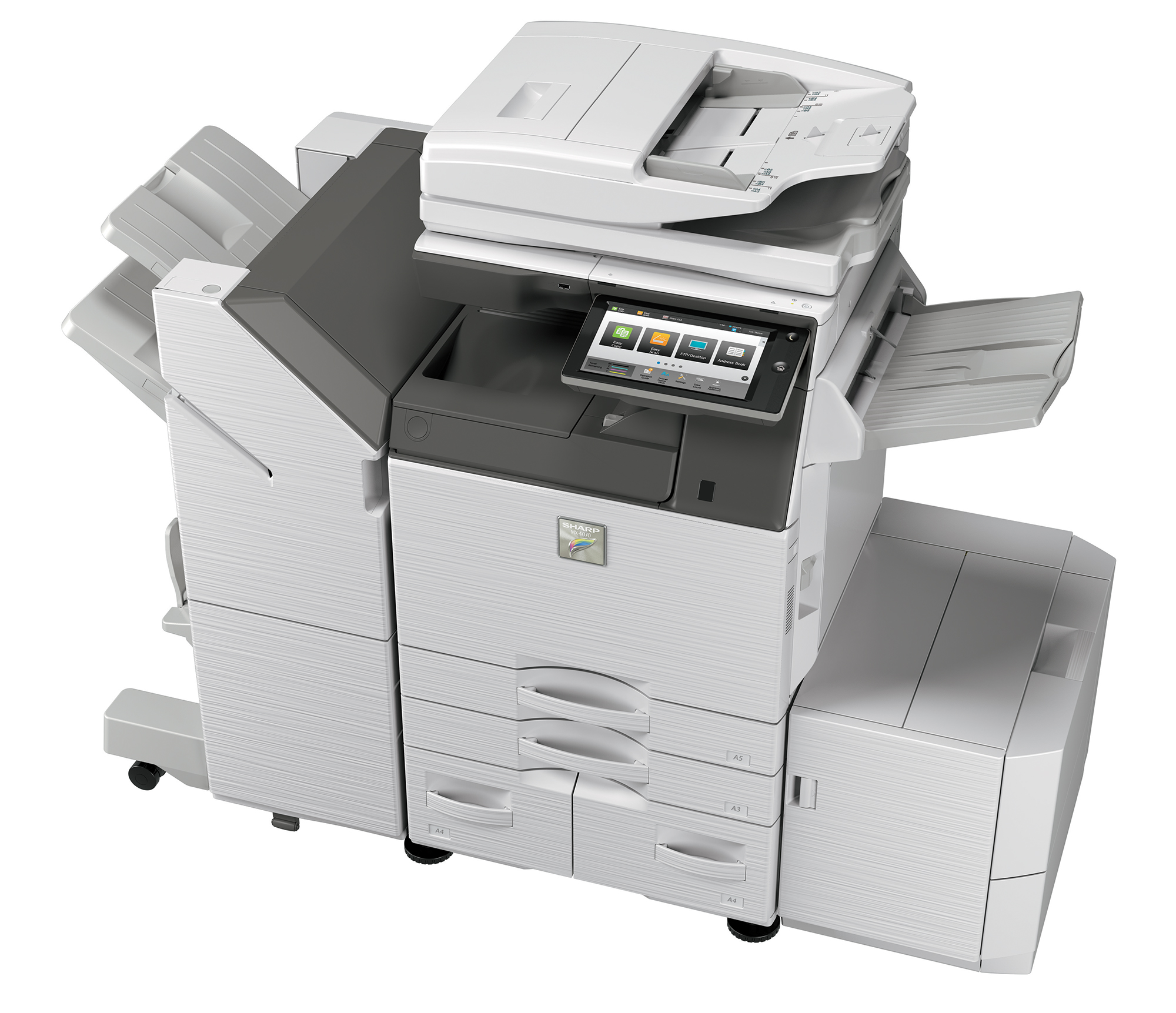 Sharp offers a range of content management and workflow solutions that can help healthcare providers of all sizes not only enhance traditional printing and scanning, but also embrace emerging technologies, which can help reduce cost and improve patient care. Coupled with other Sharp products for healthcare, including professional digital signage displays, these workflow and communication solutions can help streamline collaboration and improve efficiency in healthcare facilities.