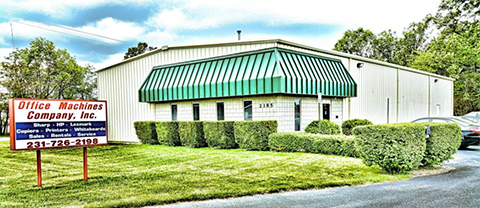 We're Really Good At What We Do!
And We Have Good People Doing It!
What sets Office Machines apart from the rest?  In short, our passion, our quality products, and the training of our people to be the best for our customers. We are well known in the industry for our high level of customer service, and going that extra mile for our customers.  This is the substance of who we are, and we take it very seriously.
We Are People You Can Trust
How Else Could We Be Around For 70 Years?
One of the biggest questions that people have about businesses is, can they be trusted? With Office Machines, yes you can. We pride ourselves in hiring top caliber employees on our team.  Without a high level of integrity, a whole business will crumble.  Our sales representatives and technicians are your friends, and neighbors, and some of them have been with us for more than 20 years.
What Kind Of Service Can We Expect?
When you do business with Office Machines you can always expect excellent service. When you call us, we won't have any phone loops, or other hoops to jump through. You will always speak to a live friendly person. No matter what you call for, you can always expect the best from us! When you place a service call your technician will always arrive on time, respect you and your business, and take care of business the right way.
Family Owned And Operated
It's been proven that family-owned businesses will consistently outperform almost every other type of business. Family-owned businesses are more stable, and tend to have a higher level of commitment and trust. This both with employees and customers. For more than 70 years Office Machines has been proof of this and more!
Office Machines Company
2185 Roberts St,
Muskegon MI, 49444
231.726.2198